Do you dream of being a personal chef? Are you an aspiring foodie or entrepreneur looking for the perfect career path that blends creativity, cooking and running your own business?
If so, becoming a personal chef might just be the perfect job for you! Nowadays, more and more people are discovering the financial independence and lifestyle benefits that come with working as a professional chef. Despite this growing trend towards calling yourself a "personal chef" though, actually getting started can be tricky.
To help give you some guidance on starting out in the culinary world of personal chefs, let's take look at our beginner's guide to becoming a personal chef – full of tips on everything from education to marketing. Ready to get cooking?!
What is a Personal Chef, and What Does the Job Entail?
Are you considering a career as a personal chef? If so, you're probably wondering what it takes to become one. The job of a personal chef isn't as simple as just cooking meals for clients; there's far more to it than just throwing together some ingredients and hoping for the best.
So what does it involve being a personal chef, and why might becoming one be such a great career choice? Read on to learn more about this unique culinary profession!
A personal chef is responsible for creating custom-made meals tailored to each individual client's needs.
This could include meeting dietary requirements (such as vegan or gluten-free options), incorporating special ingredients into dishes, or creating recipes that are unique to the taste palette of each customer.
It's also important for the chef to factor in any allergies or other health concerns that their client may have when preparing meals.
What Does a Personal Chef Do?
A personal chef is responsible for much more than just preparing food – they must take time before any meal or event planning begins to understand their clients' tastes and preferences, source ingredients from either local farmers markets or specialty stores, plan individualized menus (sometimes, including drinks!), cook the requested dishes fresh at the location of service (this could be customers' homes or private event venues) and explain everything about the food once it arrives–including history of recipes used! Finally, all leftovers must be properly stored and disposed off afterwards.
Benefits of Becoming A Personal Chef
If you're passionate about cooking and enjoy entertaining people with delicious foods, becoming a personal chef can offer many rewards.
It provides an opportunity to give back to your community while working flexible hours and developing rewarding relationships with your customers — making them ecstatic with your culinary creations!
On top of all that, there's no shortage of potential salary growth either; if you consistently deliver excellence in your work then the sky's the limit when it comes to income opportunities!
In short: being a personal chef is an incredibly rewarding profession that enables you to use your creativity in both food preparation and customer relations — so if this sounds like something that appeals to you then don't hesitate!
With careful planning and dedication this can easily become your new dream job.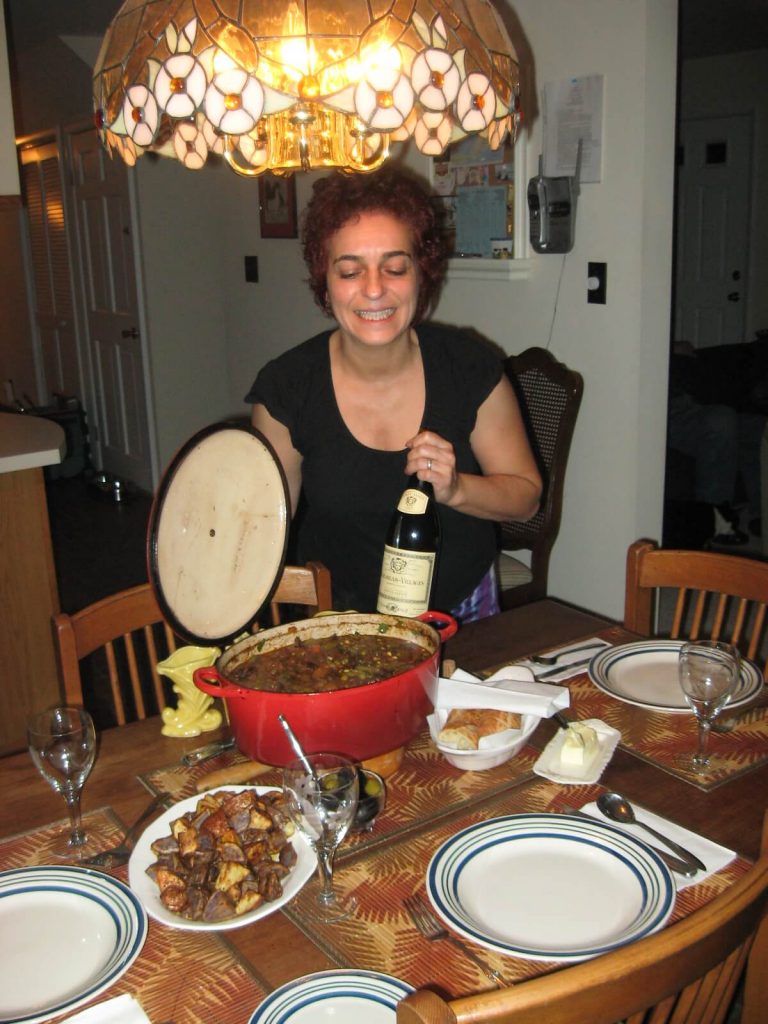 What Skills or Traits Do You Need to Be a Personal Chef?
Aspiring personal chefs often have a passion for cooking, but that's only the beginning of this dynamic profession. Being a successful personal chef requires more than gustatory mastery; there are also specific skills and attributes necessary for success.
Here's what you need to know about being a personal chef:
Communication Skills
Communication is key in any job, but it's especially important in the culinary world due to the nuanced nature of cooking and food preparation. As a personal chef, you must be able to articulate your recipes and techniques so that your clients understand what they will be getting. Similarly, you must also be able to listen closely to your clients' wants and needs so that you can deliver dishes tailored exactly to them.
Interpersonal Skills
Personal chefs must understand how their actions affect not just their customers but also those who work alongside them. It's essential for a personal chef to have excellent interpersonal skills because he/she needs to be able to handle people from all backgrounds with respect and professionalism as well as build good relationships within their team.
Time Management Skills
Time management skills are vital in this profession since you must be mindful of how long each stage of food prep takes and make sure that everything is ready on time without compromising quality or taste! Good organizational skills will help you stay on top of tasks such as grocery shopping and meal planning with ease.
Adaptability
Working as a personal chef may involve catering events, private dinners, or even corporate gatherings — so being adaptable is essential! No two clients will have the same requirements; therefore flexibility and being open-minded is necessary when coming up with solutions for individual customers or larger audiences alike!
Being a personal chef involves more than simply cooking delicious food; it requires strong interpersonal skills, communication ability, time management competency and adaptability — if you think you possess these qualities then it might just be the dream job for you!
How Do You Become a Personal Chef, and What Are the Requirements?
Personal chefs create custom-made meals tailored to each individual client's needs.
They are responsible for understanding their clients' tastes and preferences, sourcing ingredients, planning individualized menus, cooking dishes, and explaining everything about the food.
Becoming a personal chef is an excellent career choice for those passionate about cooking and entertaining people with delicious recipes. So how do you become a personal chef, and what requirements must be met? Read on to learn more!
Education & Certification
Most culinary schools offer programs dedicated to becoming a personal chef. These courses will provide education in topics like menu planning, food safety, nutrition and business management.
After completing your coursework and any practicum hours required by the school, you may be eligible for certification from the American Personal & Private Chef Association (APPCA); this certificate demonstrates that you have received training in areas related to being a personal chef such as sanitation practices or kitchen equipment operation.
It is important to keep in mind that though certification is not required by law in some states, it may help your chances of landing jobs in the future if employers see that you have taken steps towards proper education!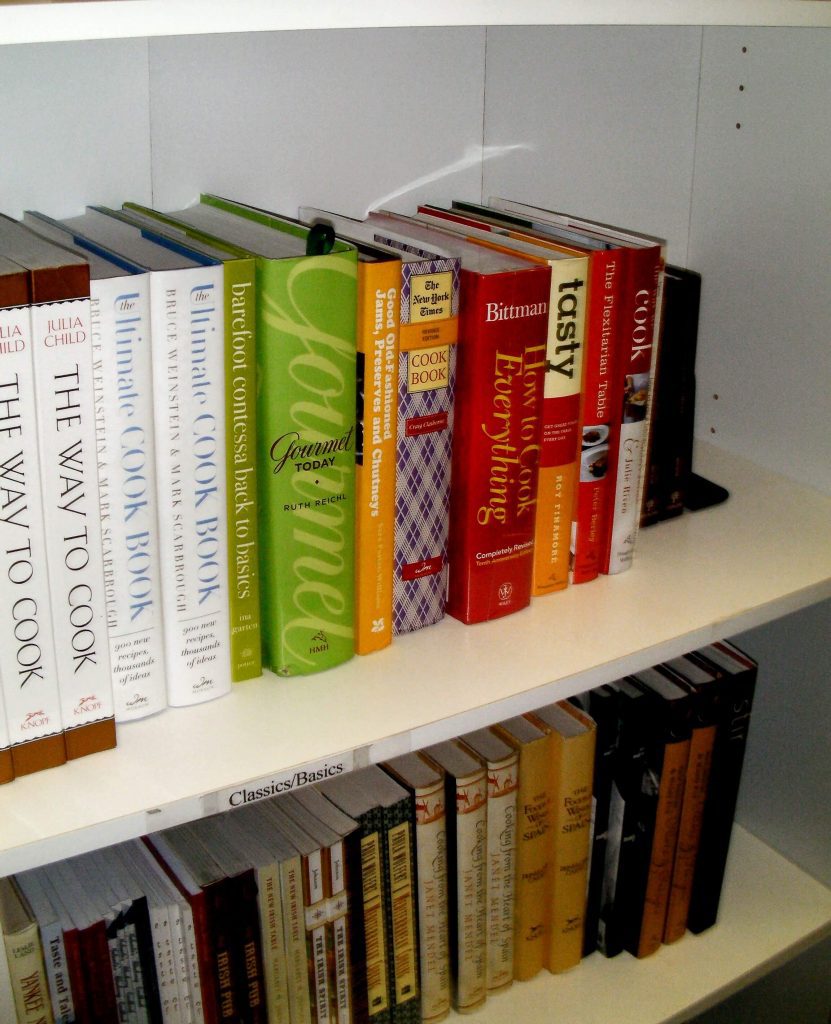 Here is a list of ten personal chef related schools:
Here is a list of ten courses you should take to run a small business:
Accounting and bookkeeping
Human resources management
Business management & operations
Digital marketing
Sales and customer service
Business law & contracts
Business finance & budgeting
Strategic planning & forecasting
Problem solving & decision making
Entrepreneurship & innovation
A successful personal chef must invest in quality cooking tools and professional kitchen supplies. Some items such as cutting boards or blenders can be purchased at department stores while others like commercial-grade ovens may need to be acquired through specialty outlets.
Additionally, having knowledge of food trends will help you stay ahead of your competition; reading industry magazines and following popular chefs online can give insight into current preferences among diners!
Here is a detailed list of equipment a personal chef will need to start a personal chef business:
Professional-grade kitchenware (knives/pots/pans, etc.)
Food processor or blender
Serving dishes or trays
Recipe books and reference guides
Coolers and insulated food containers
Cutlery and flatware
Aprons, gloves, and other protective wear
Food thermometers and timers
Packing materials like plastic wrap, foil and wax paper
Cleaning supplies (sponges, bleach, dish soap)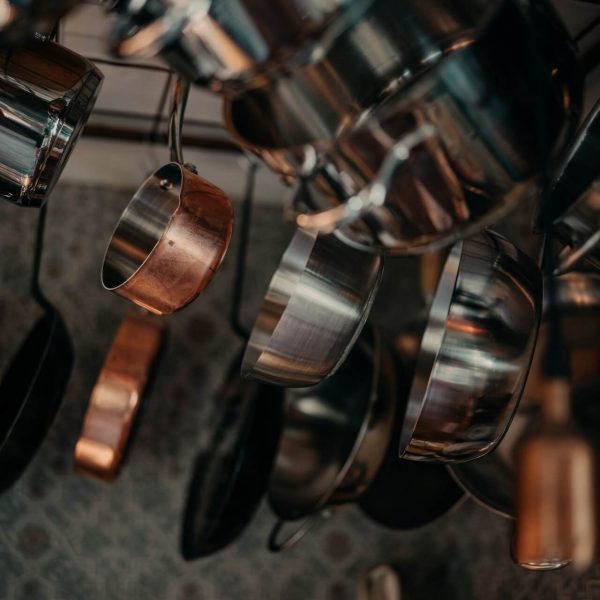 It's essential for any aspiring personal chef to establish connections within their local culinary scene — this includes both restaurants and other private chefs who could potentially refer customers over time or even collaborate on projects together!
Joining social networks such as "ChefTalk" or attending networking events geared towards the hospitality industry can also be beneficial when it comes to building relationships with potential clientele as well as sharing ideas with like-minded colleagues.
Becoming a personal chef can be an incredibly rewarding experience — but getting there involves dedication and commitment to meeting all requirements including education, gathering equipment/supplies and networking with other professionals in the field. So if you think you possess what it takes then don't hesitate; this could very easily turn out to be the dream job for you!
What is the average salary for a personal chef, and how much can you make per hour/day/week/year?
The average salary for a personal chef is typically based on per-event income.
Rates vary regionally and with the types of services offered, but some personal chefs charge as much as $100 an hour and up to $500 a day. This means that a chef could potentially make up to $2500 a week, or over $100,000 a year if they are able to maintain a steady stream of clients.
Of course, it is important to factor in expenses such as food costs, travel, and other overhead when considering potential earnings.
How do you find clients as a personal chef, and what are some tips for marketing your services?
Finding clients as a personal chef can seem daunting, but there are many ways to grow your business. Word of mouth is the most powerful tool for marketing yourself as a personal chef and building a network of clientele. Reaching out to friends, family, and acquaintances who might be interested in your services is a great start.
In addition, many chefs make use of online platforms such as social media websites or dedicated chef directories to broaden their reach. You can also look into food-related events and festivals in your area as a great way to meet potential customers.
Finally, networking with other chefs can be beneficial not just for sharing ideas but also for referring customers among one another.
By utilizing these resources and marketing strategies, you can increase your visibility as a personal chef and grow your client base to earn more income.
What are some common challenges faced by personal chefs, and how do you overcome them?
Being a personal chef can be an incredibly rewarding experience, but there are also many challenges that come along with the job.
The most common challenge chefs face is dealing with clients' dietary and nutritional needs. A good chef should be able to accommodate any food restrictions or allergies and make creative, delicious dishes that fit within their client's lifestyle guidelines.
Another challenge for personal chefs is managing their time efficiently. Keeping up with event scheduling and ensuring that all necessary ingredients are sourced for each meal can be daunting without proper organization.
Time management skills are especially important when it comes to taking on larger cooking projects such as catering events or special meals for private clients.
Finally, chefs must also stay abreast of evolving food trends and customer preferences in order to remain competitive in today's crowded market. Staying up-to-date with current culinary developments can help ensure that your services stay relevant and appealing to potential customers.
Though these challenges may initially seem daunting, they are manageable with the right strategies and resources at hand. With careful planning and attention to detail, personal chefs can easily overcome any of these issues and create successful, thriving businesses.
Decide if being a personal chef is the right fit for you. Do you have a passion for food and cooking? Do you enjoy working with people? Are you organized and efficient? If you answered yes to all of these questions, then becoming a personal chef might be the right career for you!
Get educated. There is no formal education required to become a personal chef, but that doesn't mean you shouldn't learn as much as you can about food and cooking. Attend cooking classes, read cookbooks, and watch cooking shows to gain knowledge and skills that will help you in your new career.
Start small. When you're first starting out, it's best to keep things simple. Focus on creating a few signature dishes that you know well and perfecting them. As you gain experience, you can start to branch out and experiment with new recipes and techniques.
Invest in quality equipment. A good set of knives, pots, and pans will make your life as a personal chef much easier (and will also make your food taste better!). Investing in quality equipment now will save you money in the long run.
Market yourself. Personal chefs rely on word-of-mouth referrals to get new clients, so it's important to let people know that you're available for hire! Create business cards and flyers to distribute in your community, and consider setting up a website or social media page to reach even more potential clients
Are you a foodie who loves to cook and share your crazy recipes with others? Or maybe you see yourself as the next Gordon Ramsay and want to take your culinary talents to the next level.
If so, becoming a personal chef might just be the career choice for you! In this guide, we will teach you all the basics of what it takes to succeed in this quirky business – from marketing techniques and working out pricing schedules, all the way up to kitchen organization and customer relations.
So get ready for an adventure into one of the tastiest areas of entrepreneurship!